Love is in the air, with Valentine's Day fast approaching. But, it's not always easy to make plans with your significant other on this critical day of the year. We've come up with a few tips for you, so that you can sweep them off their feet and win some serious brownie points.
Love is in the air, with Valentine's Day fast approaching. But, it's not always easy to make plans with your significant other on this critical day of the year. We've come up with a few tips for you, so that you can sweep them off their feet and win some serious brownie points.
It's not an easy time of year for single people on February 14th, and there are a million reasons for you to feel lonely if you don't have that special person to celebrate Valentine's Day with. However, it's not all roses and chocolates for those of us that do.
While it's quite easy to say that the people who have found their Valentines won't be sitting on the couch, comfort eating as we tear up to some stupid, unrealistic romcom, we are still met with crippling anxiety and the pressure to organize something impressive for our partners. And in this age of gender empowerment, same-sex couples and so forth, how do we know what the dynamic is? Do I just assume that I have to make the plans, or do I leave it to my girlfriend? 2020 is a leap year after all… And then I have to figure out what she likes and doesn't like… it's all stuff that we should know, like what her favourite flowers are, what kind of food we should eat, and, in fact, whether she even likes flowers or chocolates at all! (Some women don't, guys.) In this modern age of dating, every dynamic has shifted and why would a tradition like Valentine's Day be an exception? And, on top of all of this, it's f*cking expensive! Florists pump up their prices and the stores are persistently packed with last-minute shoppers looking for cards and balloons and whatever it may be.
However, luckily, you're reading this article, so you can breathe… Here are a couple of ideas for what you can do with that special person tomorrow.
Cook a homemade meal
Most people will end up taking their partner out to a restaurant on Valentine's Day – but it's a bit of a cop-out. There's no guarantee that they'll have the meal that you like, suitable for the occasion and even if it's a place that you frequent, your partner will always just end up ordering the same meal that they always do. What's so special about that? Not to mention, you don't have the privacy or the comfort that you do in your own home, you can't choose the music and you might not even be able to hear each other speak, given that the place you go to will be extra busy on this particular night.
So why not put your cooking skills to the test? After a long day at work, your partner will be impressed by the extra effort and even if you aren't a gourmet chef, the meal itself will still be a step up from the usual day-to-day food and have that special feel. Add some candlelight, put on some jazz music and you have everything on offer that a restaurant does. On the other hand, you'll be saving yourself a bit of money, so you can spend a little bit extra on your gifts.
Champagne and picnic with a view
Contrary to my previous point, sometimes the setting is what it's all about. Depending on where you live, find a place with a beautiful view of the sea, skyline or mountains (or anything really) and pack a picnic. If that's not an option, go to a beautiful park or anywhere outdoors with fresh air, depending on the weather. Bring a picnic blanket, snacks, champagne, strawberries and cream, and your most charming smile. Let nature do all the work for you… And if it starts to get a little chilly, why not start a bonfire? Don't be stupid though and make sure you have an enclosure of rocks to keep the fire contained and make sure anything dry and flammable is out of the way. It would be a super awkward night if you burn down all of that natural beauty we were just talking about! Snuggle up next to the fire, eat melted marshmallows, get close and enjoy the sound of a crackling fire.
Go to a concert
Music can be an audible manifestation of love. So, if you want to put butterflies in your partner's stomach, going to a nice, mellow concert would be a good place to start. I'm not talking about a heavy metal show or a rap concert, but rather a nice acoustic set with a local artist or someone with a reputation for playing heartwarming ballads. And, if you have a chance, maybe even bring out those early-high school slow dance moves; hold hands and share the moment together. And the night doesn't have to end there. After the show you can still grab a bite to eat or have a nice drink at home to top your night off if you feel like it.
BONUS MOVE: If you have the skills, pickup the guitar and learn to play and sing your favourite song to them – or, even better, write a song.
Make your own chocolate
One of the things that have always been popular, with women in particular, on Valentine's Day is chocolate. But, instead of going to the drug store to pick up some generic heart shape chocolates, find a cooking class or a simple recipe to make your own. It can be a fun little exercise and there will be plenty of leftover chocolate… so you won't only be popular on February 14, but for a good while longer. Another really cool option that requires equipment and probably a lot more effort and money is chocolate fondue. Dip some strawberries into some rich chocolate and you cannot go wrong! Start off with a cheese fondue for an extra treat for the taste buds. The fondue is a lot of effort though and, if you don't have a fondue pot and cook it on the stove, you don't get the same effect as eating it straight from the fountain.
Mini-golf/carnival/arcade
It's an age old, classic date idea, going out and just having pure, unadulterated fun. We've all seen that move the guy makes in the movies, winning a bunch of tickets and buying his girlfriend the biggest teddy bear that he can find. We've also seen the guy that helps her place her hips just right when going for the long putt under the windmill. It's cheesy and a little bit clichéd, but isn't that what Valentine's Day is about? Besides, what creates a better platform for love and romance than having a bunch of fun and smiling? And, just like the idea of going out and finding the perfect view, getting up on the Ferris wheel, holding hands and sharing a kiss or two is about as good as it gets. Just pray that Ryan Gosling doesn't climb up and threaten to drop to his own death if your date doesn't go out with him.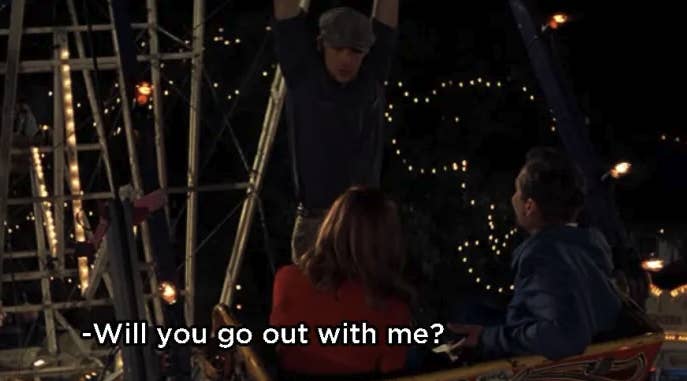 So there you have it, a few tips for all you lovebirds out there. Don't let the pressure of Valentine's Day get to you, treat your partner to something special and make good use of our ideas, even if you just do some variation of our essential tips. And most of all, from the entire EM team, we wish you and your partners a very happy Valentine's Day!
If you like our content and would like to support our independent media publication, please consider contributing towards our Patreon page.